Carol Vaughan Designs + Architecture provides a wide range of services including:
New Construction
Remodels
Tenant Improvements
Commercial
Aviation
K-12 Education
Light Industrial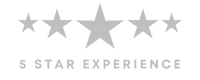 Cultivate architectural design and style in Northern Colorado with Carol Vaughan Designs + Architecture
At Carol Vaughan Designs + Architecture, the Windsor-based architectural firm creates commercial projects that speak the narrative of the community and beautifully reflect and tangibly communicate the ideas of our clients.
Spanning two decades of building design, the skill and execution it takes to craft industrial projects is not lost on our design firm. We create a partnership with our clients so we can tackle the project in a sustainable timeframe that is generous to both parties, paying close attention to deadlines and budgets.
As architects in Northern Colorado, we can help you solve problems.
A building begins as an idea that is fostered from a want or need — you may have an ever-expanding business that requires more space. We want to create the perfect space for your business that allows it to keep growing.
This is exactly what we're here to do — to solve opportunities, creatively.
What our customers are saying
Attention To Detail
"One of the most important skills for any operations or project manager is to know when NOT to manage a piece of the project. If you have an expansion in mind, or a renovation in the near future, turning to a professional is wise . I have been elated with Carol Vaughan! The attention to detail and her ability to make complicated decisions easy make choosing her firm, to help with our interiors, one of the best decisions I've made in our development venture. Whether you are wading into a commercial deal or a home renovation project do not hesitate to call Carol Vaughan. She will help you create the perfect ambiance no matter the budget."
Rene' S. Clements, MS, SPHR| CGRS, Inc.
Real Customer Service
"You really need to work with Carol personally to know what real customer service in the design process is all about. Carol designed the offices in three of our 28,000 s.f., multi-million dollar private aircraft hangars in Vail. Carol pays close attention to detail, is very responsive, meticulous and is a pleasure to work with."
Paul Gordon, President/CEO | Vail Valley Jet Center
Ready to get started? Schedule an appointment with us today