ar·chi·tec·ture
noun the art or practice of designing and constructing buildings.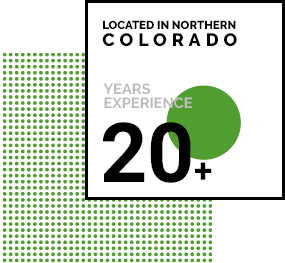 About us
At Carol Vaughan Designs + Architecture, we combine the necessity of quality and well-thought-out architecture with a unique eye on design. Every project that we encounter is approached with knowledge, experience, and deliberation because our goal is to not only design a building that is attractive, but a building that encapsulates the environment our client desires.
Our process involves getting to know our clients and their goals on a personal level, sitting down with them, and discussing what options are available. We make sure to provide professional input and opinions based on knowledge and years of experience.
Buildings are expensive and use a large portion of resources, so it's important to get it right the first time. If the building meets the needs of the people who use it and it's attractive, then the owners are more likely to continue using it without having to invest additional time and money into it for many years to come. We approach this philosophy with all budget types.
We offer design and architecture services for clients in Severance, Windsor, Fort Collins, Loveland, Greeley, Evans, and the Northern Colorado area. We also provide services to clients in the Vail Valley and Western Colorado. If you'd like to schedule an appointment, contact us today.
What our customers are saying
Attention To Detail
"One of the most important skills for any operations or project manager is to know when NOT to manage a piece of the project. If you have an expansion in mind, or a renovation in the near future, turning to a professional is wise . I have been elated with Carol Vaughan! The attention to detail and her ability to make complicated decisions easy make choosing her firm, to help with our interiors, one of the best decisions I've made in our development venture. Whether you are wading into a commercial deal or a home renovation project do not hesitate to call Carol Vaughan. She will help you create the perfect ambiance no matter the budget."
Rene' S. Clements, MS, SPHR| CGRS, Inc.
Real Customer Service
"You really need to work with Carol personally to know what real customer service in the design process is all about. Carol designed the offices in three of our 28,000 s.f., multi-million dollar private aircraft hangars in Vail. Carol pays close attention to detail, is very responsive, meticulous and is a pleasure to work with."
Paul Gordon, President/CEO | Vail Valley Jet Center
Ready to get started? Schedule an appointment with us today